We offer you the entire product range of Otto Chemie.
In a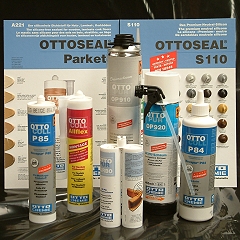 ddition to PUR adhesives you will also find silicone sealants, assembly adhesive.
An unusually wide range of sealants and adhesives always guarantees the optimum solution for you, above all for special applications and difficult tasks.
The quality of Hötger & Koch GmbH is reflected not only in the products on offer: expert advice on all levels and a highly motivated team solve any of your sealing or gluing problems.
Detailed information can be downloaded directly from Otto Chemie: Product Database